Gewerkschaftlicher Kampf gegen das Befristungsunwesen (p. 6-7)
Andreas Keller referierte an der VPOD-Verbandskonferenz zu Prekarisierung an den deutschen Hochschulen. Wir haben nachgefragt.
Im Club der Prekären (p. 8-9)
Ähnlich wie in Deutschland sind die Arbeitsbedingungen für Wissenschaftler*innen in der Schweiz von grosser Unsicherheit geprägt. Von Hannah Schoch.
Organisationsgrad steigern (p. 9)
Damit der VPOD bessere Arbeitsbedingungen im Hochschulbereich durchsetzen kann, brauchen wir in unserer Gewerkschaft mehr Wissenschaftler*innen. Von Johannes Gruber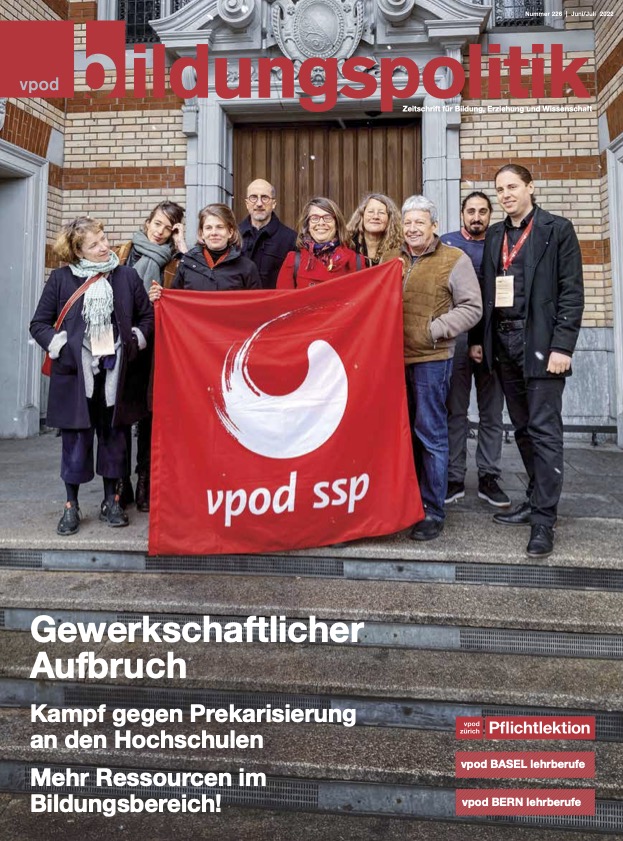 Click here to download the magazine / Hier klicken, um das Magazin herunterzuladen.